Photo by Jan Grarup
---
September 2019

Show: Kansas City (Odense/Denmark) 1. feb. 2020
(Tickets)
---

September 2019

(Tickets)
---
July 2019
Second single: 'Thoth'
Taken from the upcoming album 'Alpha and the Omega'

Out October 18 on CD/LP/DIGITAL
---
August 2019
Shows in Denmark 2019/2020 !
Tickets:
Fredag 6/12/2019. BETA (København)
Lørdag 7/12/2019. Studenterhuset (Aalborg)
Fredag 31/1/2020. Tapperiet (Køge)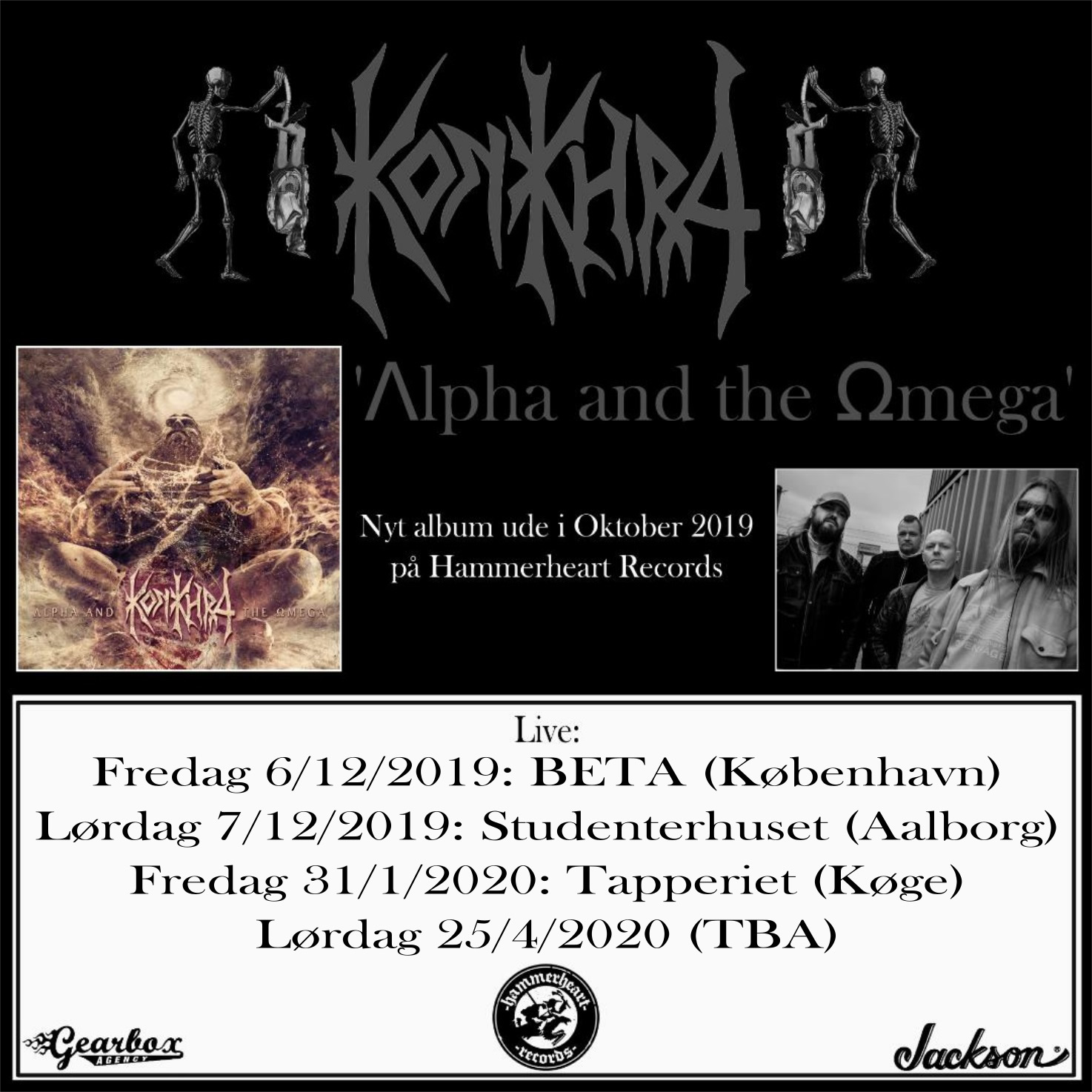 ---
July 2019
First single: 'Babylon'

Taken from the upcoming album 'Alpha and the Omega'

Out October 18 on CD/LP/DIGITAL
---

June 2019
Konkhra hooked up with Gearbox Agency !


All booking matters go through them now >>


---
"Alpha and the Omega" will be released in October 2019 on Hammerheart Records !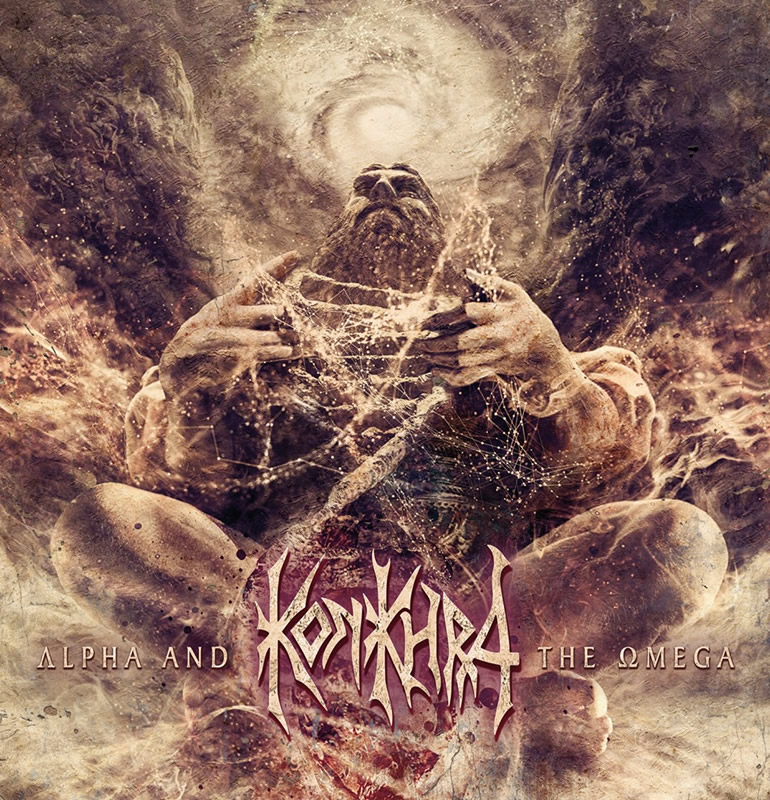 There has always been a hidden hand that moves between the known and the unknown.
The pertinent minds have felt this for ages: The question of what lies between the veils of existence.
From monks choir atop mountains of solitude to the modern mans desire to move against the stream.
What lies beyond power, life, spirit and the profane world?
Whose hands wove the dna of all life?

Konkhra's lyrical themes to their new album: Alpha and the Omega.
The Music speaks for itself. Extreme but balanced within the boundaries of their patented groove and grinding metal roots.
Death from the perspective of the living. Power from the vantage point of the poor. Love in the hearts of the lonely and lost.
And hope, when all hope is gone forever.
The artwork is done by Michal "Xaay" Loranc (Pestilence, Nile).


---
---

Band history:
KONKHRA, who like to label themselves as "Extreme Metal", were founded in Copenhagen during 1988 as VICIOUS CIRCLE.
The band got around to recording their debut demo tape in early 1990 with a second release "Malgrowth" the following year.

KONKHRA signed to local label Progress Records and issued the 'Stranded' EP. This official debut, limited to only 3,000 copies, featured sleeve artwork by noted Chicago tattoo artist Guy Aitchison. The release was capitalised on by support slots to acts such as FEAR FACTORY and BRUTAL TRUTH.

With the release of their first full length album in 1993's 'Sexual Affective Disorder', KONKHRA put in an American tour supported by label mates MEATLOCKER and a January 1994 European trek with SUFFOCATION. The third album, 'Spit Or Swallow', was produced by DISMEMBER drummer Fred Estby and Tomas Skogsberg, at the famed Sunlight Studio in Stockholm. This album was pushed KONKHRA to the status of being Progress Records best selling act.

In support of the record the band toured Europe in 1995 on a bill alongside DEICIDE and SUFFOCATION. Scandinavian dates alongside IMMOLATION and CANNIBAL CORPSE had KONKHRA conclude the touring duties for Spit Or Swallow.

In 1997 KONKHRA started work on a new album 'Weed Out The Weak' as they were brought up to strength with the addition of ex-TESTAMENT, OBITUARY and DISINCARNATE guitarist JAMES MURPHY. Incidentally, KONKHRA's 'Homegrowth' video featured a cover of TERRORIZER's 'The Dead Shall Rise' and guest contributions from members of NAPALM DEATH. The album went on to be released by Metal Blade for the US market, extensive touring followed.
The album was followed by a seven week trek European tour with NAPALM DEATH.

KONKHRA signed to the Italian Code666 label for a 2003 album 'Reality Check', recorded at guitarist/vocalist Anders Lundemark's own Starstruck Studio. A rash of European dates throughout late October and throughout November saw KONKHRA headlining over fellow Danes ILLNATH and CORPUS MORTALE with Greek act HOMO IRATUS also in tow. The band would also put in their debut Israeli gig, appearing at the 'Metalist' festival. Another first for the band came in January of 2004 with three South African gigs in Durban, Johannesburg and Cape Town.

The band announced fresh album recordings in 2007 branded 'Religion Is A Whore'. The theme of this set was described by the band "as a response to the 'cartoon crisis,' which was triggered by a Danish cartoonist who made a drawing of Muhammed with a bomb in his turban." However, the sessions would be curtailed and eventually completely re-recorded. Digital mishaps conquered, the album was released in 2009 through the bands own label imprint CHOPSHOP internationally distributed by TARGET.
Festival appearances and touring followed.

▲To the top